Before we take off, all you need to do is ask yourself: Why to make that same old shake with your whey protein powder when it can become an ingredient in a very interesting dish!?!
Fasten your seatbelts and hold on to your seats because this list is definitely going to throw you off your feet. Wait until to reach the Number 1 on this list 😉
8. Strawberries and Cream Oats High in Protein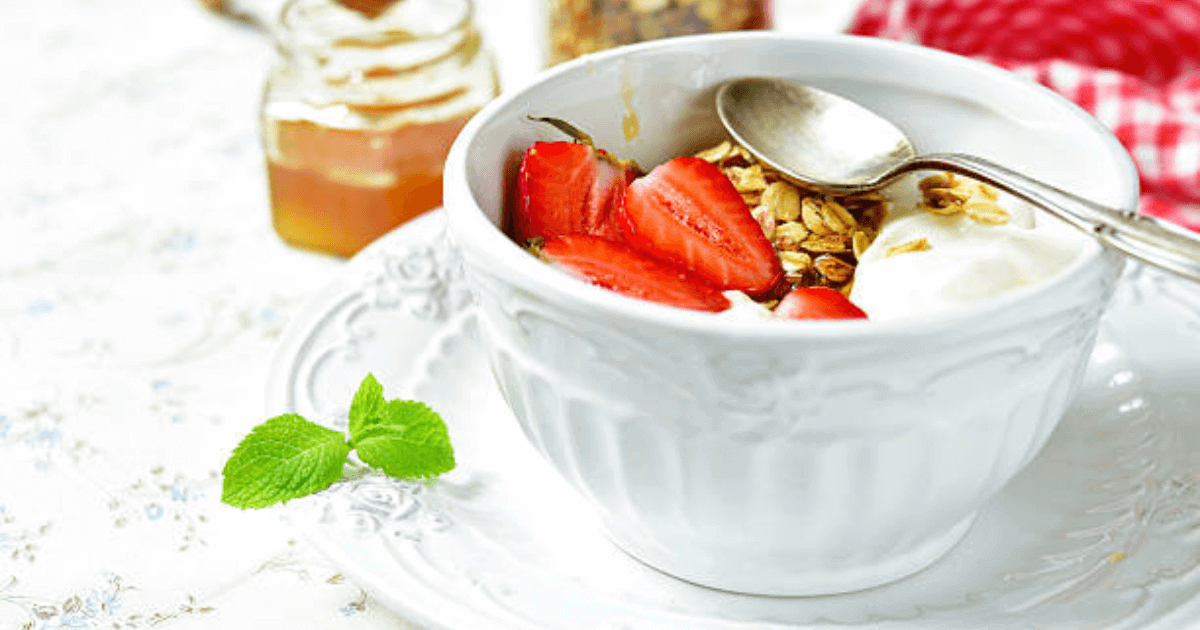 Oats? Ugh! There is this very thought that pops into our heads whenever we hear someone speak about oats. But did you know? Oatmeal does not have to be boring. You can give oats an interesting turn with Fresh strawberries, cream, and vanilla-flavored Whey protein powder like Evolved Genetics Whey Bay, making something as boring as oats an interesting and elegant-tasting dessert.
All you have to do is some 5 minutes of serious cooking and Tada! It's ready to eat. This recipe easily beats any pack of instant oats that are not only overly sugary but also lack enough protein to meet your body's daily protein requirements.
7. Quinoa Bake
Quinoa is famously known as a pseudo-grain which is very often mispronounced. Call it Ki-no-wa or Keen-wah, this is one of the easiest to make and the healthiest options. Quinoa can be served hot as well as cold. Could you have asked for a healthier start to the day than this?
Well, You can make this healthy choice of food, a protein-friendly diet as well! Throw in a few blueberries and round-diced bananas into your Quinoa bowl and a scoop of Evolved Genetics Nitra Bay, a premium protein blend, and the best whey protein powder in the town. There you go! Boring Quinoa is now your go-to protein treat!
6. Chocolate Banana Muffins
If you are more of a Chocolate person and go nuts for eating chocolates, then we suggest you add our very favorite Whey protein isolate powder Evolved Genetics Isobay to Cocoa Banana Muffins and satisfy your cravings along with an amazing dose of protein!
To make this delicious and healthy dessert, all you need is the flour of your choice, milk (almond or oat milk for enhanced flavor), ripe bananas, cocoa, and a scoop of whey protein powder! Make a smooth batter with all these ingredients. What are you waiting for? Put them in the oven already and take a deep breath, for this recipe will blow your mind away!!
Recommended: Top 6 Delicious Protein-Rich Foods That Aren't Meat!
5. Whey Protein Powder Ice cream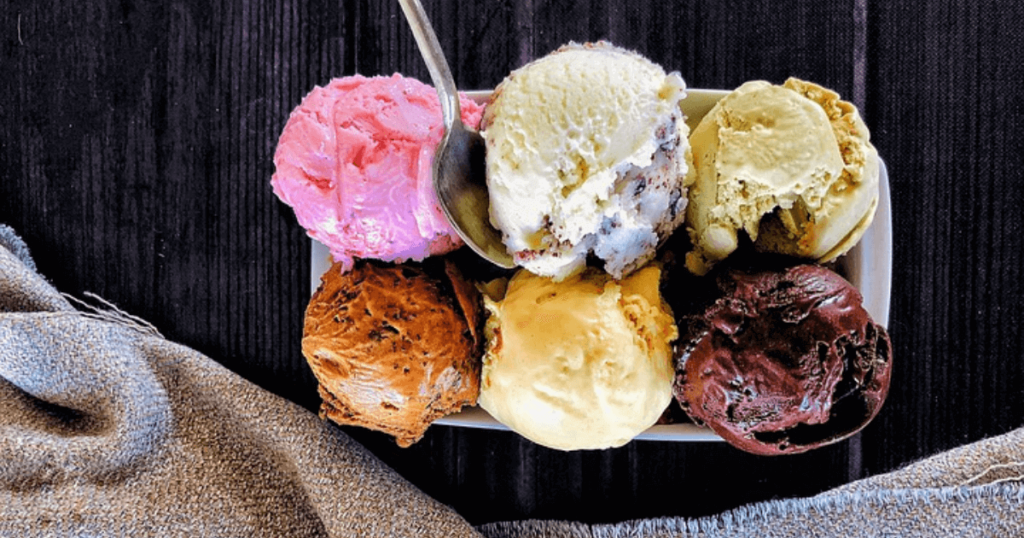 Ice cream is and always has been the #1 comfort food of all time. This recipe comes in handy when you are craving ice cream but do not want to derail your healthy habits. Our whey protein ice cream recipe will not only satisfy your sweet tooth but will also soothe your soul!
With just about four ingredients you can make this whey protein ice cream at home! For this, you will require Almond milk, Almond butter, 1 Scoop of Evolved Genetics Nitra Bay +Pump, and an ounce of Patience. The most interesting and fun part of this recipe is that you can recreate it with as many flavors of whey protein powder as you want!
4. Vanilla Mug Cake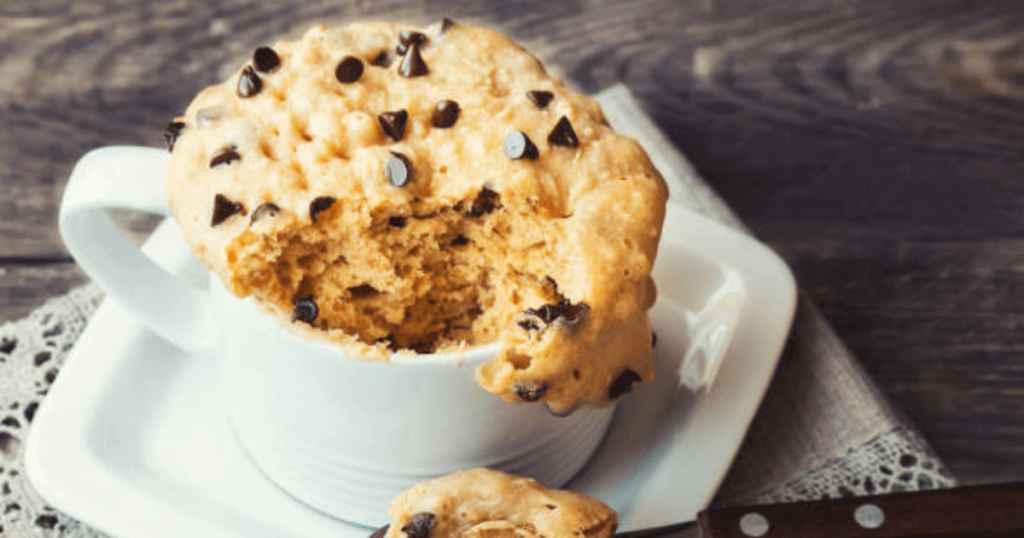 For every health-conscious fitness enthusiast, this is the most delicious way of adding whey protein powder to your diet! Mug cakes have been in trend since the covid lockdown as they were pretty easy to make. Vanilla Mug Cake however has a healthy twist.
You can use any non-dairy milk of your choice with whole wheat flour, vanilla extract, 1 Scoop of Evolved Genetics Isobay (80% Whey Protein Isolate), coconut oil, and some baking powder. Make a running batter add it to your mug and put it into the oven for a quick bake.
You can add toppings like nuts or rainbow sprinkles to enhance the taste and satisfy your cravings with ease!!
3. Blueberry Crisp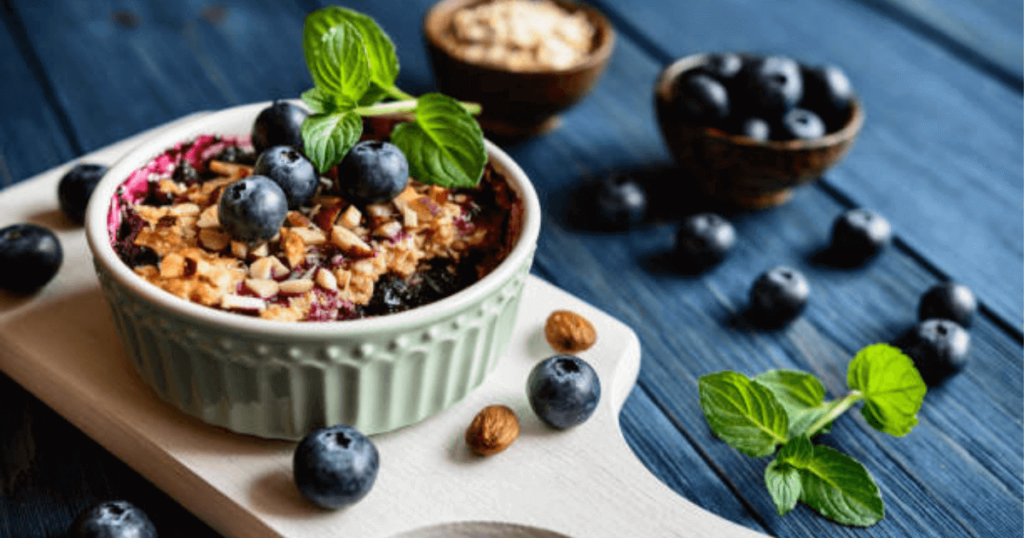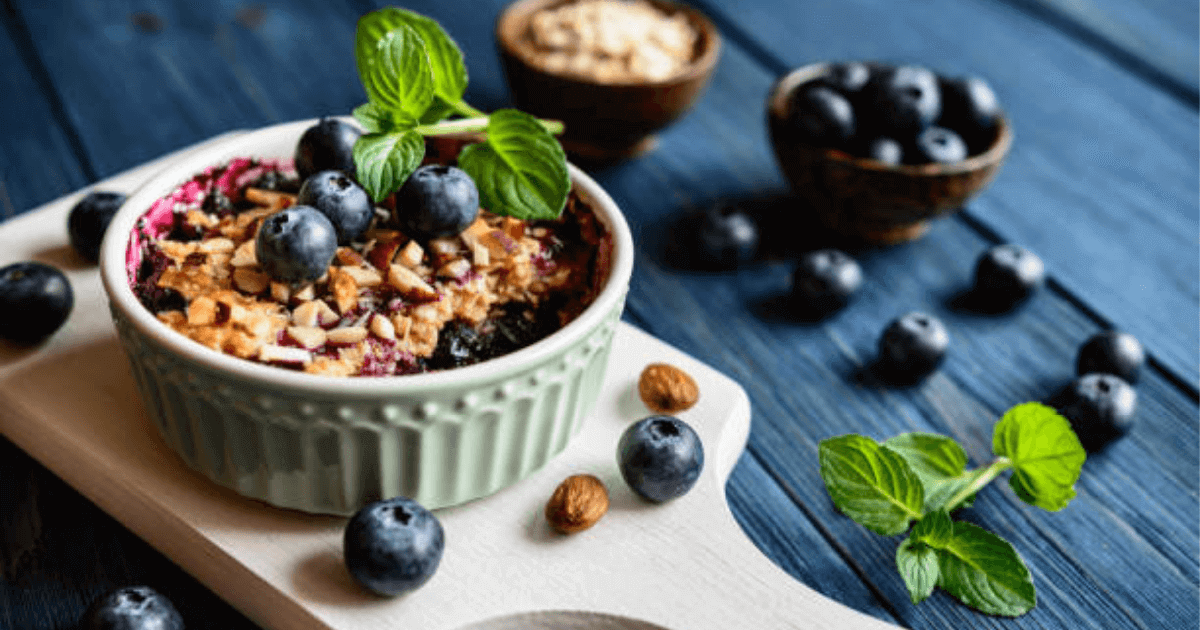 Blueberry crisp is one the best ways to intake your whey protein as this makes a great healthy snack to munch on the go! It is so delicious that you will keep going back for that one last bite but you will never get enough of it.
This recipe requires the following list of ingredients frozen blueberries, brown sugar, cornstarch, rolled oats, cinnamon, almond butter, whipped cream, and 1 Scoop of Evolved Genetics Nitra Bay berries flavor. Blueberry crisp is surely a go-to comfort food for any season!
Recommended: Add the latest Evolved Genetics Protein Supplements to your cart!
2. Hot Chocolate with Peanut Butter
Ideal for chilly nights and even more freezing winters Hot chocolate has always been a go-to drink for the homely, warm, and cozy feeling it gives. What if you can enjoy this cozy heartwarming drink with the goodness of whey protein?
The recipe for making this delicious hot chocolate with peanut butter comes in the simplicity of 5 ingredients – Cocoa, Peanut butter, Whipped almond butter, Dark chocolate, and Evolved Genetics Whey Bay, a premium quality whey protein powder with even more excellent taste. Get started already!
You will be really surprised to find the recipe that tops all the charts of deliciousness and hits number #1 on our list!
1. Berries Protein Mousse: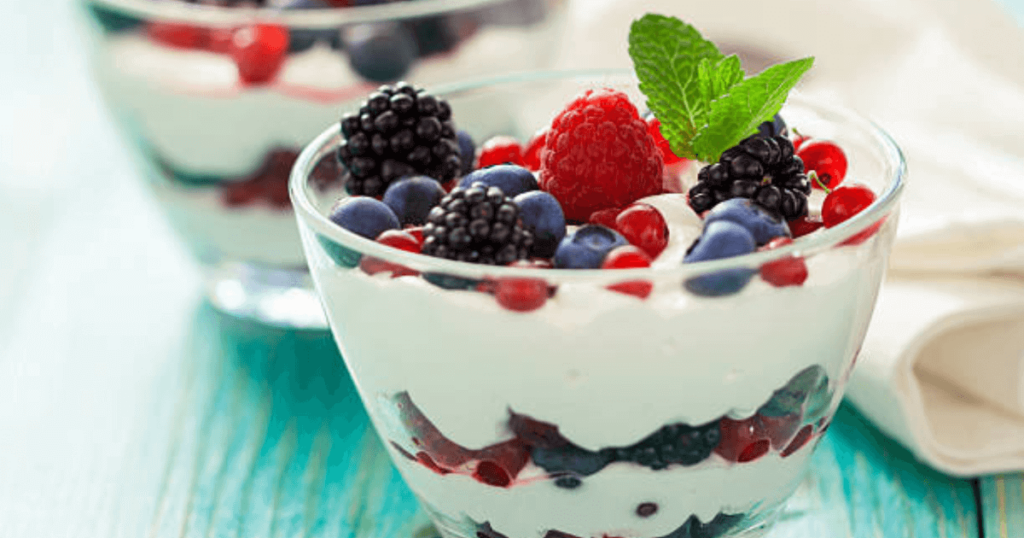 As shocking as it might seem, the best way to intake your whey protein powder is through this delicious Berries Protein Mousse. It has the goodness of berries, bananas, coconut milk fat, vanilla extract, almond extract, coconut oil, and 1 scoop of Evolved Genetics Nitra Bay +Pump.
It is one of the most delicious and very easy-to-make dishes on this entire list and you will find yourself drooling over it. But what might excite you is the nutritional value it provides to your diet!
Well, now it is up to you to try, experiment, and implement interesting ways to include whey protein powder in your diet!